Yesterday I met a friend who had been in Japan recently. He is a really nice guy and he gave me this: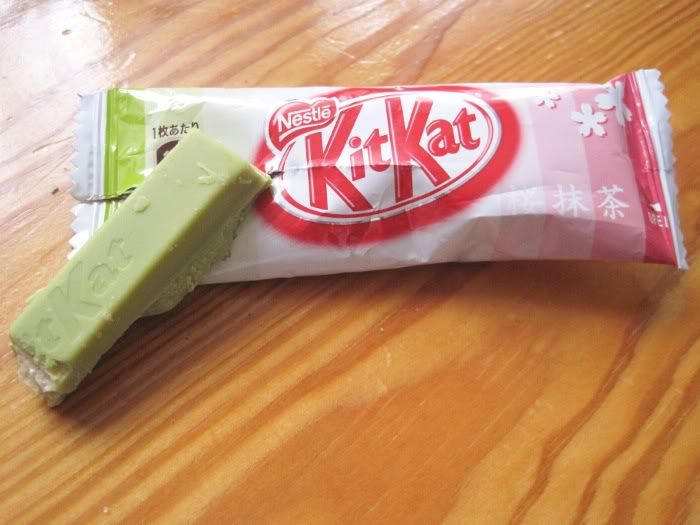 It's KitKat Sakura Maccha (Cherry and Green Tea), which became my favourite KitKat favourite flavour when I stayed in Japan. As far as I know, you only get this flavour in Japan. (Maybe they sell it in other Asian countries, but I am not sure.)
I really miss the variety of KitKat flavours in Japan. You can't find them in Germany! I wish Nestle would introduce them on the German market.